Neobanks like Monzo and Starling have made it very easy to create a business account. The simplest applications just require that you submit information online or through an app, then wait for approval – a far cry from bureaucratic high street banks.
Companies in the UK are legally required to have their own business account. Although sole traders are allowed to use their personal bank account for business use, they still benefit from keeping finances separate with a business account.
Either way, the move to online accounts has simplified the application process.
So what do you need to sign up for an account online and get accepted?
Where can you open an account online or in-app?
Businesses can choose between many e-money and full-fledged bank accounts managed in an app. Popular options are:
What is required to open a business account?
Before you can open any business account, you have to be a registered business entity or sole trader, not a private individual. That's because business accounts, by definition, are intended for business use only, which will be in the terms and conditions.
These types of businesses are widely accepted:
Limited companies registered at Companies House
Sole traders registered with HMRC
Some solutions also accept Partnerships, Limited Liability Partnerships, charities and public sector organisations. If you're one of these – or a different entity altogether – you should check the requirements first.
Not everyone falling under these entities gets accepted, though. You may be classed as "high-risk" if you, for example, deal with cryptocurrency trading, multi-level marketing, adult entertainment services, unlicensed pharmaceuticals, precious stones, gambling and potentially illegal trades.
In most cases, only the sole trader, director (of a company) or partner (of a partnership) is allowed to complete the registration. You must also be at least 18 year old, live in the UK and have a UK mobile phone number, as otherwise you can't use the banking app or verify contact details.
Almost all solutions require that your business is registered and tax-resident in the UK, not abroad.
The exact documents needed to open a business account depend on your type of business and the account provider. At a minimum, you'll need a valid picture ID such as a passport (doesn't have to be British in most cases), smartphone, email address and company details.
Some banks and platforms require that you create a (free) personal account first, then add a business account through the app menu.
The application process, step by step
The great thing about app-centric accounts – whether it's with a branch-less bank (e.g. Starling) or e-money institution (e.g. Monese) – is that printing is not required. The whole application is done directly in the banking app (iOS or Android) or in-browser on a computer through a simple form. Any documents are submitted digitally.
The first step is to go to the website of your chosen bank or e-money account. You may start or complete a whole application on the website through a "sign up" button, or download the banking app to sign up on your phone.
Then you just follow the screen prompts, answering questions about your personal identity, business and intended use of the account. This includes your company registration details or unique taxpayer reference, a website URL (or LinkedIn profile and social media), turnover details and a description of what your business does.
These details serve to validate that your business is real and not laundering money. If your profile looks too vague or borderline dubious, the account provider has to err on the side of caution and possibly reject your profile.
Completing the sign-up form normally takes 5-15 minutes depending on whether you need to upload photos of documents, take a picture or find details you didn't expect to answer.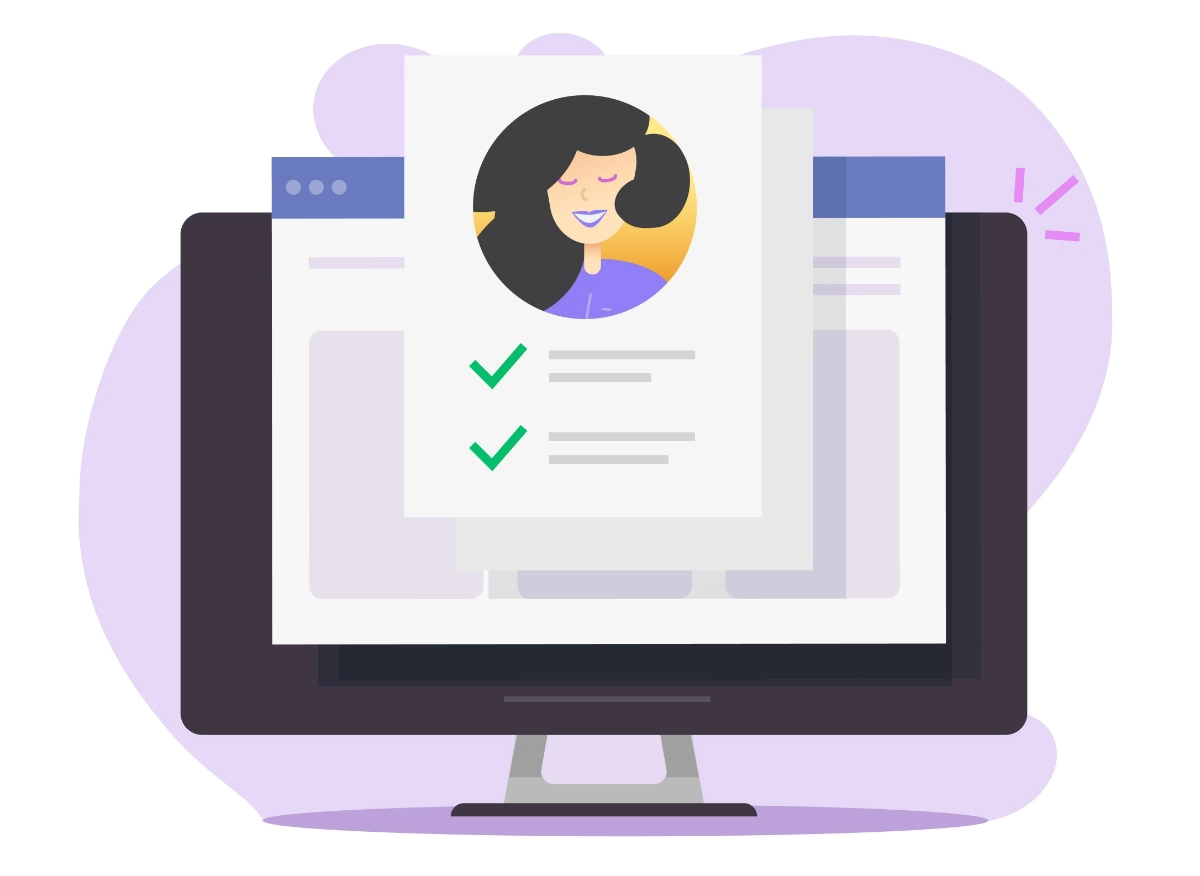 To verify your contact details, a confirmation email may be sent during the sign-up, in which a link would need to be clicked. The account provider may also send a confirmation code via text message to verify your phone number.
An identity check will be requested in one or more of these forms:
Photo of your passport or driver's licence
Photo of your face
Video of your face while you're saying specific words
Quick video call with an onboarding person
Sole traders and companies do not normally need to submit proof of address, in part because account providers check with Companies House or HMRC that your details match the public records. Monzo conveniently verifies your address by sending its debit card to your business trading address.
Certain businesses will also need to submit clear photos of documents to prove their address, business registration and title in the company. For example, sole traders can be asked to upload a letter from HMRC to show the tax payer reference, and a 'Person of Significant Control' within a company may need to prove their role to validate their application.
A credit check will likely be performed against your details. This is usually just a "soft" credit check that doesn't affect your credit rating. Cashplus is a bit different by avoiding this step entirely, meaning those with a poor financial history can be accepted.
What happens after you've signed up?
After you've submitted the details, you need to wait for the account provider to verify it all. Some platforms only take minutes, hours or a day to accept and open your account, while others take a few days or contact you for additional documents.
Online account providers use complex algorithms to check your details automatically first. If your details do not match public records, the application may be rejected swiftly. But staff members also check the photo of your ID, online profile and anything else if needed.
Professionals and companies selling straightforward, low-risk products and services are more likely to get the account verified the same day.
Most business accounts include a physical debit card sent out to your postal address. Sometimes, you need to wait for this and register the card upon receipt to complete the application process.
When all is accepted, you're free to use the account any time from the app. If you pay a monthly account subscription, you should ensure there are funds available for it.